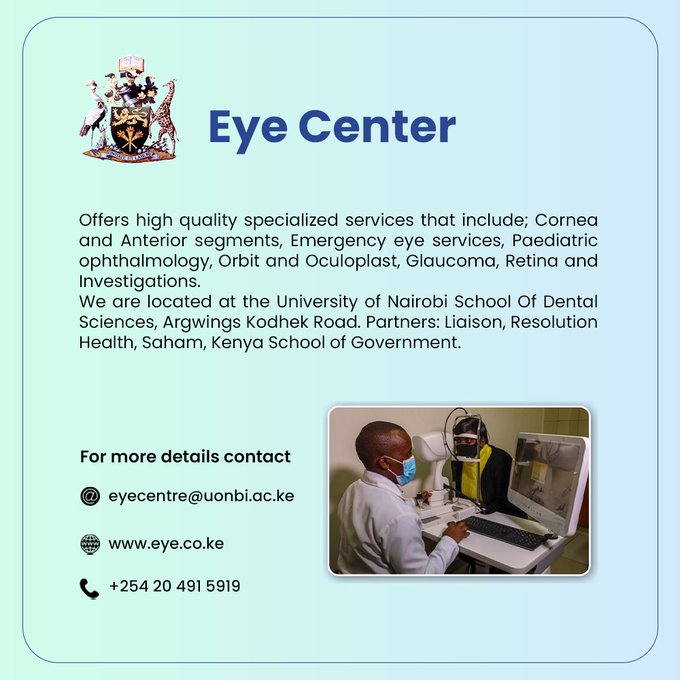 Professional Service: The University of Nairobi Eye Centre (Eye-Centre) is a professional, flexible, skilled and customer centric provider of general and specialized eye care services.
OUR SERVICES
Cornea and Interior Segment Surgeries
Pediatric Ophthalmology Surgeries
Orbit and Oculoplasty Assessment
Glaucoma Assessment and Treatment
Retina Segment and Assessment
Investigation and related test
Emergency Eye Services
Strategic location: We are within the reach of the city in Upper-Hill area, opposite Nairobi Hospital located within The University of Nairobi, School of Dental Sciences' compound.
Experienced and well trained staff: No detail will be over-looked as we seek to offer our patients incomparable and affordable eye care services.
Resource category
Facility equipment