The Department engages itself in at least four (4) community services annually. These services include taking oral dental health care services to the community including churches and vulnerable communities.
The Department also participates in Corporate Social Responsibility (CSR) at least 4 times annually through community service.
All research activities in the Department are disseminated through appropriate channels including workshops, conferences and seminars.
GATAKA MEDICAL CAMP
The Department of Dental Sciences had a group of staff and students perform a free general dental checkup on Saturday the 26th of November 2022 at Gataka Shopping Center. This exercise was initiated by Citam Karen with the Department's SDS@50 Community Service Committee getting a special invite. Dr. Eunice Kihara, a member of that committee, led the team from the Department. Their expertise was well received by the conveners and the community. The turnout was impressive and the team was well equipped to cater to all who turned up.
HERE are some of the photos that were taken during the camp.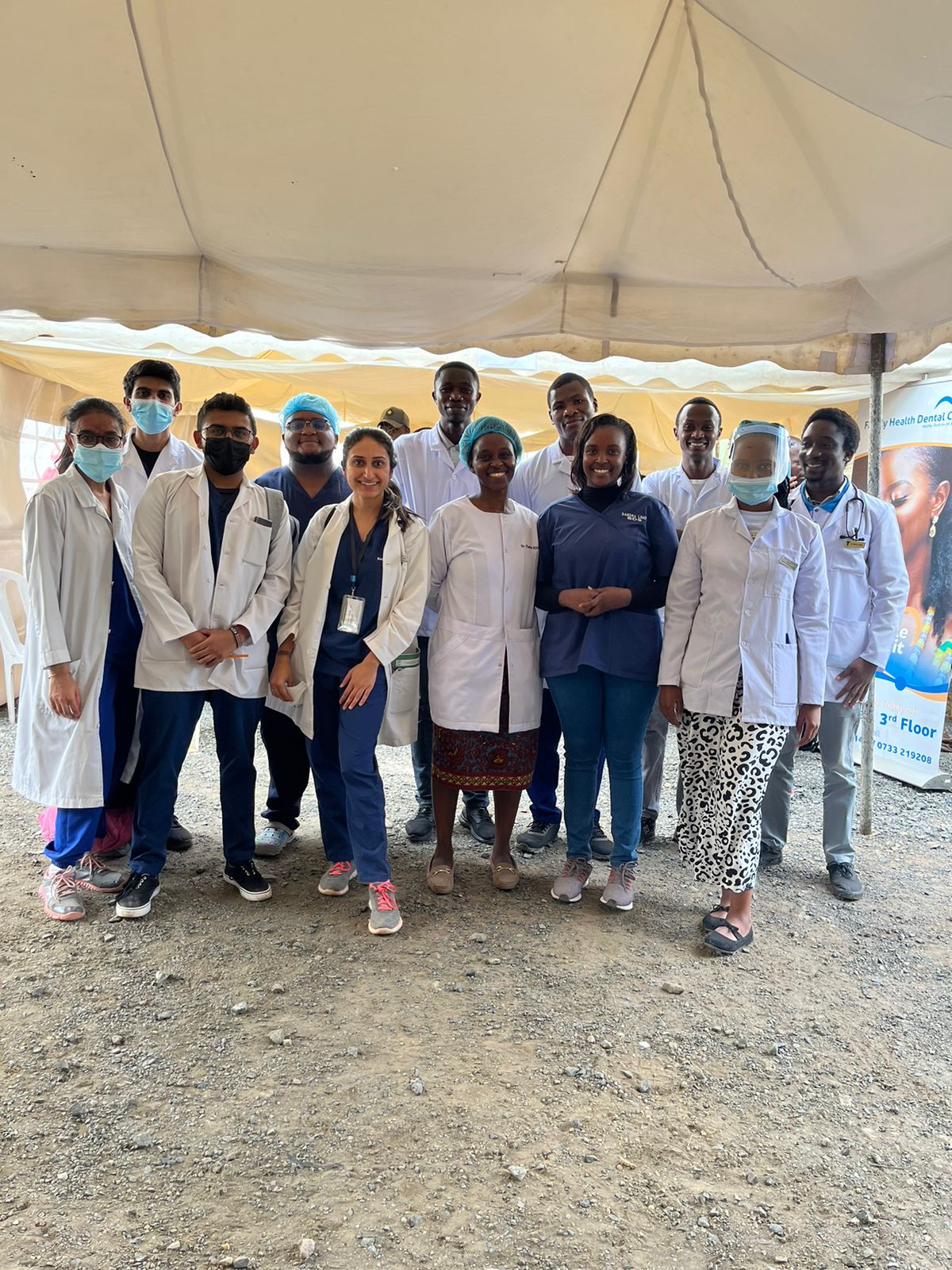 WORLD ORAL HEALTH DAY COMMEMORATION
NUDSA commemorated the World Oral Health Day, 20th March 2022 by "Giving A Smile" and
urging the public to "Be Proud of Their Mouth". A total of 45 dental students participated in the
event organized by NUDSA. The students were under the mentorship of Dr. Mua and Dr. Mutave
(lecturers at Dental School University of Nairobi) and great oral health ambassadors. We were also
joined by Eunice Gathoni and her team from the University Health Services (UHS) who gave
COVID 19 vaccinations to the participants.